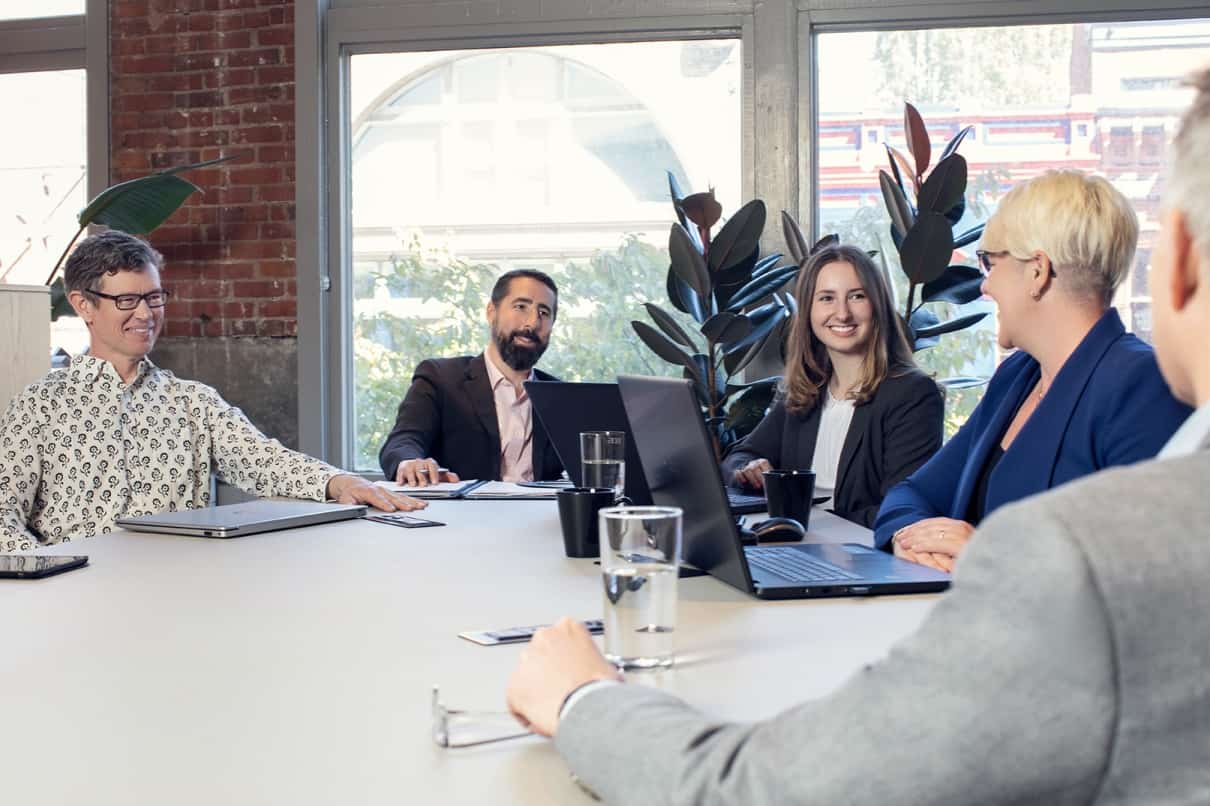 Business Valuation Independent, expert reports on the value of business assets or shares.
Litigation Support Expert reports and witnesses to help resolve disputes and quantify losses.
Financial Reporting Purchase price allocations and impairment testing that stand up to audit.
Independent
Business Valuation
Reports
Business Valuation
The value of a business is made up of tangible assets such as fixed assets and inventory; intangible assets such as contracts, customer lists, patents, and software; and goodwill for such things as products and services offered, location, and organized workforce.
As recognized experts, we prepare comprehensive business valuations for such purposes as succession planning, dispute resolution, estate planning, debt and equity financing, fairness opinions, and employee share ownership programs.
We have extensive business valuation experience across a wide range of industries.
Transaction Support
Business valuations help get deals done.
We commonly prepare either a pricing analysis or an independent business valuation in support of a proposed transaction to sell all or part of a business interest.
A pricing analysis is a business valuation prepared on a non-independent basis that can provide shareholders with useful insights about value-drivers and potential value to a strategic purchaser.  These insights can be used to help negotiate a transaction on behalf of the sellers.  A pricing analysis is one of the first steps we undertake in preparing to take a business to market.
Sometimes independent valuations provide the best solution for negotiating a purchase and sale transaction.  For example, we have worked on many management buy-outs where the parties are most interested in a bankable deal that will fairly distribute the risks and rewards resulting from a transaction; thereby optimizing the chance of continued success in the business for the benefit of employees, customers, and shareholders.
We also use our financial and business skills to prepare detailed financial projections and business plans that assist with debt and equity financing, and ongoing operations and budgeting for a business.
Litigation Support
Marriages dissolve and shareholders in businesses part ways.  We prepare expert business valuation reports that contribute to the division of matrimonial assets and the settlement of shareholder disputes that result in the need for a share transaction; for either court, mediation, or collaborative law purposes.  We also prepare income calculations for child support purposes.
Sometimes a business suffers losses due to business interruption, expropriation, or the injury of a key employee.  We are skilled in quantifying business losses for purposes of insurance claims and legal proceedings.
Mark Grey-Dreaper has appeared as an expert witness in the Supreme Court of British Columbia for both share valuation and quantification of loss matters.
Financial Reporting
Financial accounting rules require an acquiring company to allocate the purchase price of an acquired company among the various tangible and intangible assets and liabilities of the company acquired.  We prepare purchase price allocation reports for the initial allocation, and annual reports to test for the impairment of indefinite life intangible assets and goodwill.  Our reports have stood up to review by "Big Four" accounting firms.
Buyer Database. Register today for custom listing reports.
We maintain a database of entrepreneurs, investors, and corporate buyers seeking business acquisition and investment opportunities.